Наша компания берет на себя заботу о вашей испанской недвижимости!
Мы работаем в г. Торревьеха и окрестностях: La Mata, Punta Prima, Los Montesinos, La Zenia, San Miguel de Salinas и т.п.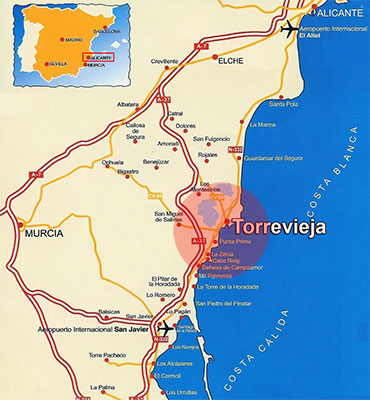 WHAT WE DO FOR YOU?
Каждую неделю приезжаем к вам проверить ваше жильё.

Осматриваем общее состояние помещений:




- целостность окон, замков и дверей




- исправность сантехники

Проветриваем помещение, спускаем воду во всех санприборах.

We look for water leaks and signs of mould - vermin and insects!

We photograph and send you any sign of problems!

О результатах проверки вы получаете наш e-mail, а также информацию в личном кабинете.
* Our employees will surely check and your mailbox and collect mail. They will throw out all flyers and circulars and keep the important correspondence until you arrive or we can send it to you.